We are happy to announce our upcoming exhibition TRANSITIONS | HINÜBERGEHEN at Offspace Kaisitz.
26. + 27. 09. 2020
2pm – 8pm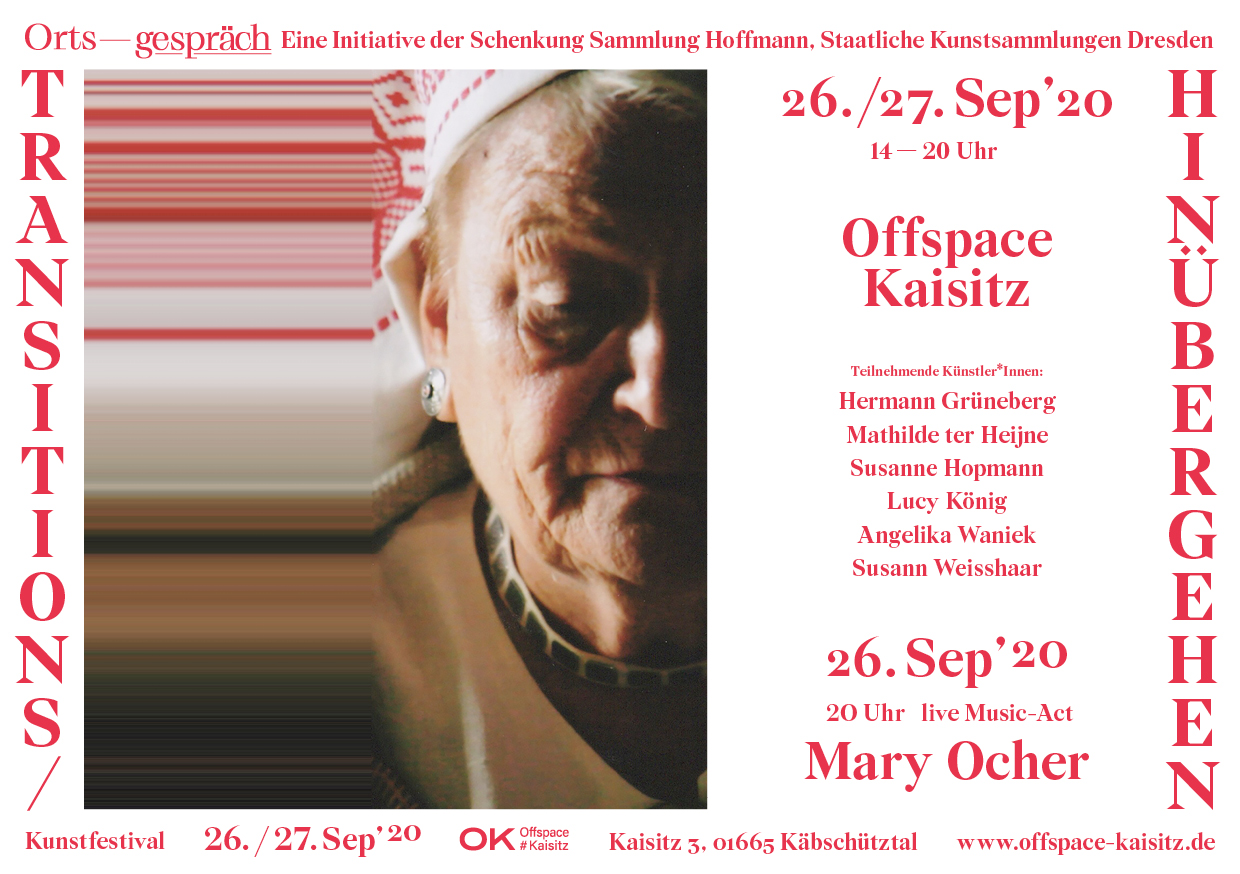 Initiated by the Schenkung Sammlung Hoffmann, Staatliche Kunstsammlungen Dresden, TRANSITIONS is a group exhibition/festival showing works of 6 contemporary artists.
Mathilde ter Heijne's film "Lament. Song for transitions", that comes to Offspace Kaisitz as a loan from the collection, sparked and inspired the creation of new artworks by Hermann Grüneberg, Susanne Hopmann, Lucy König, Angelika Waniek and Susann Weisshaar – positions, that range from sculptural installations, photography and timebased art as well as performance.